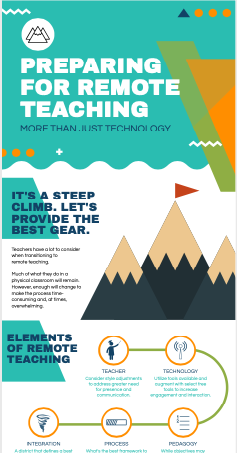 Tyto Learning Solutions is a technology education company originally founded to teach website developers. Our instructional team is well known for providing best practice training and mentoring to technologists around the world. Along with being technical trainers, we are concerned citizens and parents who found ourselves looking for a way to help during the educational crisis of 2020. 
In response, Tyto has expanded our services to include professional development for K-12 educators. The Tyto team collaborates with your school district to customize best practice remote teaching curricula. This custom curricula provides a technology-agnostic approach to professional development that empowers educators to proceed with confidence as they tackle the challenges of remote instruction.
Everyone in your district is working hard and there are a lot of great things happening. Our instructional team will capitalize on those wins, by documenting them as best practices to deliver consistent direction to your teachers and staff. Then, they engage your teachers in a one-day, interactive, and hands-on training that covers specifics to best digitize lesson plans, improve student and parent engagement, and plan clear communications. 
Download our Remote Teaching Infographic to learn more about our approach or contact us to speak to one of our experts today!