While our Drupal training teaches the how of website development, Architecture Workshops explore the why and what specifically related to your organization's site needs. Setting digital strategy and carrying that forward to thorough architectural blueprints before development begins ensures your site is built on a firm best practices foundation AND achieves all business and stakeholder objectives.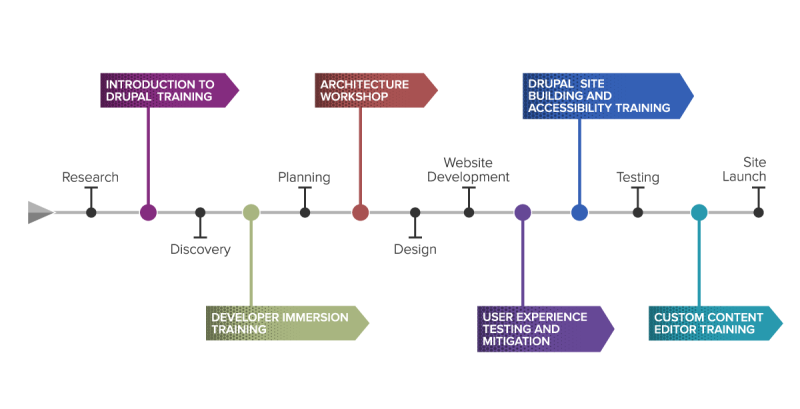 Information Architecture Workshop activities cover:
Requirements Review

Drupal 8/9 Component Architecture

Drupal 8/9 Content Architecture
Due to the depth and breadth of information and insights gathered, these engagements tend to encompass 3-4 days onsite with your team to incorporate the perspectives of a range of stakeholders, followed by 2 weeks of blueprint development offsite. 
We equate our Drupal Architecture Blueprinting process to a home construction project in which highly trained carpenters, electricians, plumbers, and tradespeople make essential contributions. It's the architect's blueprint, however, that ensures the efficient deployment of best practices that are consistent with the organization's vision.